If you're looking for a gift this Mothers Day, whether it's for Mum, Granny, Aunty or any other special woman in your life, then you've come to the right place. 
As always I've done my best to source the highest quality items from independent brands available online, to take the stress out of Mothers Day gift shopping.
Here's my brand new gift guide to give you all the ideas for a thoughtful, keepsake gift for her.
1. Personalised Photo Bookmark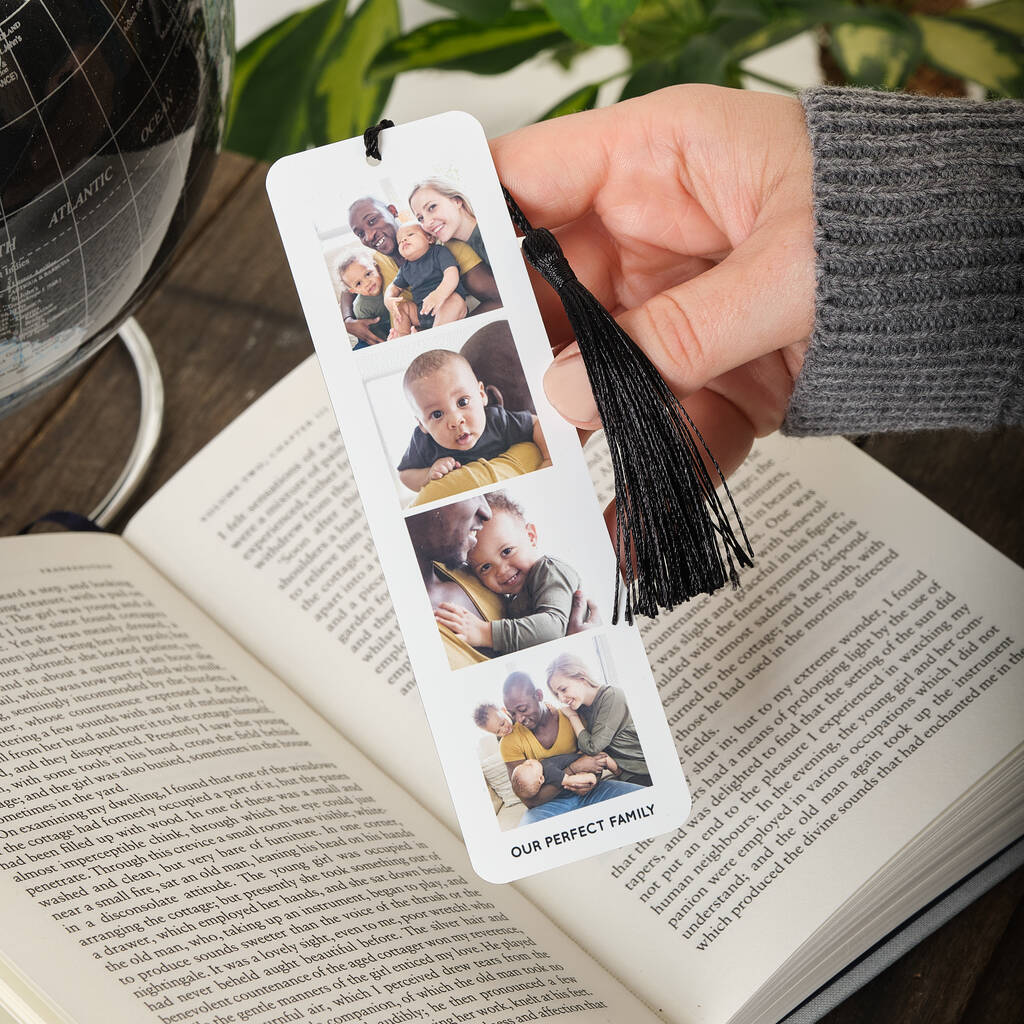 We Love to Create
This metal Photo Booth style bookmark is perfect for the bookworm Mum, Grandma or Aunt. It will remind them of their loved ones each and every time they open their book and can be used book after book and then kept forever as a sentimental item.
2. Heart Initial Necklace
This gorgeous initial heart necklace is so dainty and elegant, and comes in 3 different metal colours. It will make a beautiful gift on it's own or as a bundle.
 3. Bee Jewellery Box
The colours and pattern of this luxury little fabric box are just gorgeous, and something a little different for Mum. A safe place to keep all her jewellery in one place neat and tidy, this Mothers Day gift is both practical and beautiful!
4. Handmade Scrapbook 
If you have a few spare hours one afternoon why not put together a gorgeous handmade scrapbook for Mum. I believe a scrapbook is the nicest, most thoughtful gift there is, as it shows you not only bought something for them but you've also put in time and effort into creating a special gift which she will love and treasure forever.
5. Mum Coaster
How lovely is this coaster for mum! It's so fun and yet simple in design. A small token gift like this is small and low cost, the perfect gift for a little one to gift to Mum with their pocket money.
6. GBBO Apron
For the Mum, Grandma or Aunty that loves baking, this gorgeous colourful and heavily patterned apron is truly delightful. Featuring the words 'star baker', you are bound to get extra cakes and puddings come your way once you've given her this little gem!
7. Dried Flower Bouquet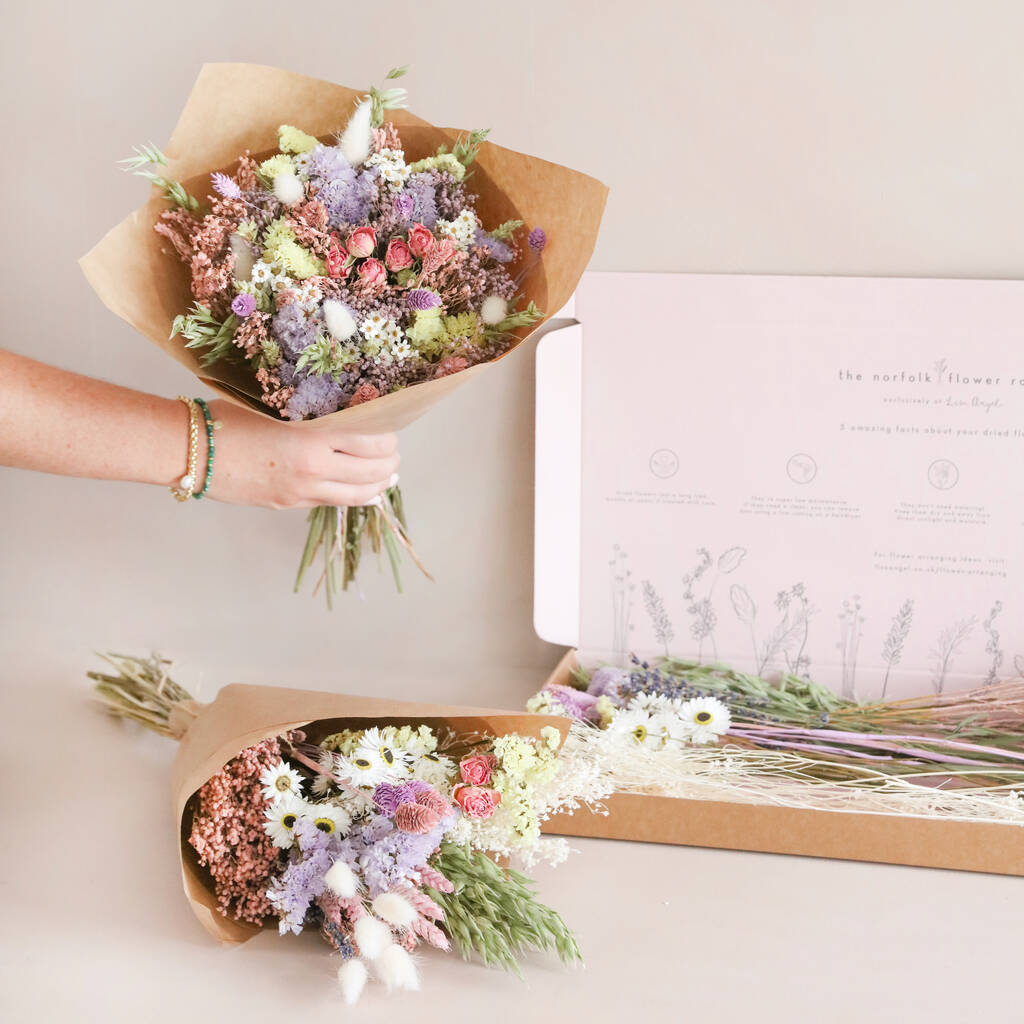 This pretty pastel bouquet of dried flowers is a great gift idea for Mother's Day. There's no need to add water to the vase and they can last for years! They can be sent through the post and come through the letterbox too, making them the perfect gift if you live far from Mum.
8. Personalised Plant Pot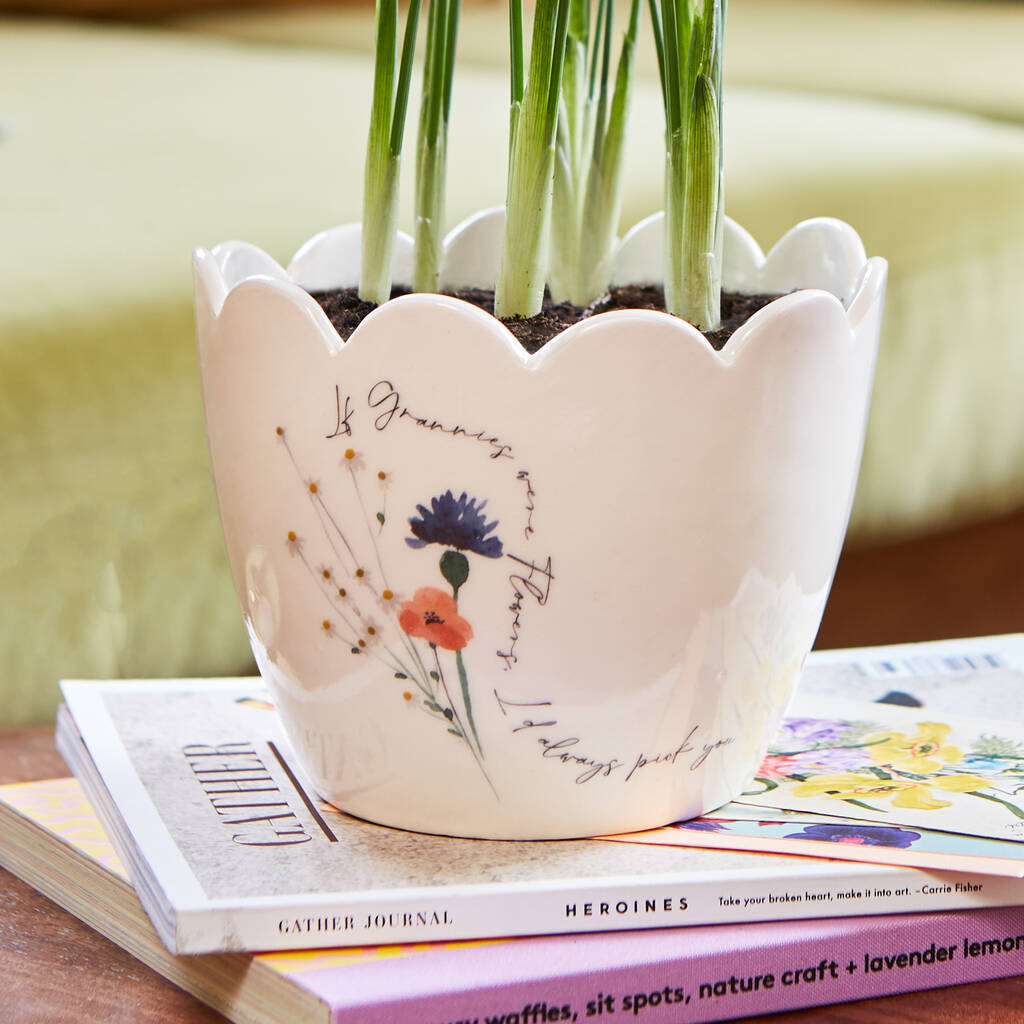 If the woman in your life is green-fingered, this is a really sweet plant pot to gift her. You could add some bulbs or flowers for her to nourish and grow. A lovely thoughtful present for Granny.
You've been reading my guide on Keepsake Gifts to make Mum Smile this Mothers Day.
If you would like to see more guides, tips and advice like this, please subscribe to my email newsletter.